About Tullaghan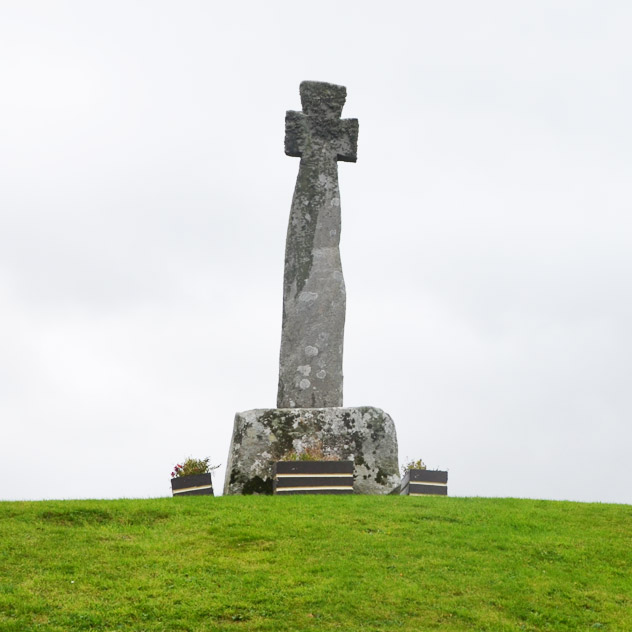 Tullaghan is located on Leitrim's 4 kilometre coastline which is the shortest coastline of any county in Ireland.
The village is also the site of an ancient High Cross discovered on the shore after a storm and erected in 1778 by the local landlord. It is now located at the edge of the village, facing the N15 and is thought have originated in a long-vanished monastery near the seashore. It was erected in 1778 in the village by the local landlord, Major Dickson.
It is said he erected the cross to attract attention to the local market, which was suffering from competition with the market in nearby Ballyshannon.
Some facts about Tullaghan
Over a 250 year history
Once a sizable population inhabited the village
Was a Market place for the local community
Situated in Co. Leitrim and borders with Co. Donegal and Co. Sligo
Gateway to Co. Donegal coastline (e.g. Bundoran)
Only village in Co. Leitrim with coastal and scenery views of the Atlantic Ocean
Population around 380 inclusive of the 18 townlands that surround it.
Strong heritage embedded in village built up over the centuries
Tynte Lodge is a local landmark
Tullaghan House is a popular community feature
A number of traditional thatched cottages are situated in the village area
The village history can be traced back to the Famine period
In recent years, the community have pulled together to develop good initiative in support of the Village's development
Strong coastal heritage and an excellent opportunity exists now in developing access to beach and ocean waters for the public at large
We have a Recognition of the nostalgic impact of the celebratory cross at Crossfield and we are at the inception stages of the development of The Crossfield into a peoples park
Community survey undertaken in 2018
95% community participation
Key observation considered the potential for development of access to the ocean/beach area, children's play area, and the development of Cross Field as part of the Wild Atlantic Way Initiative
Tight engagement currently with Leitrim County Council
Anticipated work and participation in Ireland's Tidy Town Competition
Only village in Leitrim to receive Wild Atlantic Way status (2018).